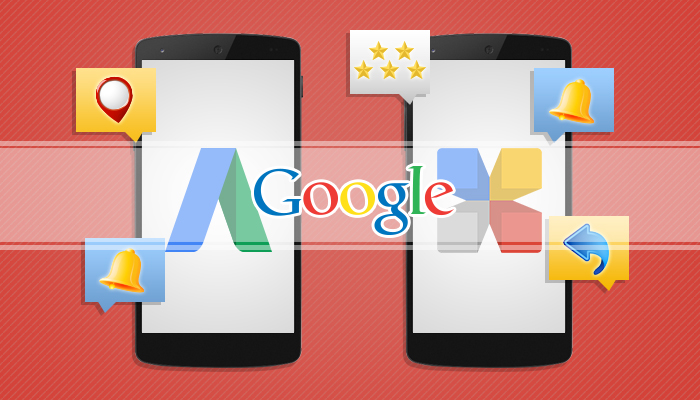 Review Alerts & Reply Function Coming to Google My Business App
Google is set to bring in some major improvements to its Google My Business app and AdWords Express app. With more potential customers using their mobile devices to search for products and services, business owners can now view call analytics made to their offices, receive alerts for any new reviews posted, and even respond to reviews while on their tablet or smartphone.
Previously, the Google My Business app provided only very basic functions for business owners, such as letting them update their contact information and making Google+ posts. Now, as Figure 1 above shows, not only will business owners be able to see reviews that get posted on their pages, they will also get to respond to them. Google says the feature came from business owners' feedback—most of whom iterated how much customers "appreciate a response". The addition of review alerts will also allow business owners to "keep a pulse on [their] reputation online," an equally essential tool for any small business.
As many people search for businesses on their phones or while travelling, the app also now lets business owners see how potential customers are getting in touch with them. As seen in Figure 2 above, call analytics will determine where customers are calling from and what time they do so. If a business knows when its "peak times" are via call analytics, it would be useful in planning out strategies and sales, as they'll get a sense of when to expect the biggest influx of customers, as well as the most likely places they'll be calling from.
Meanwhile, Google also announced a few new updates to their AdWords Express app as well. Particularly, Google will be expanding the Android version of their AdWords Express app to 20 additional countries. The company touts the simplicity of creating ads with the app, and how it "can reach potential customers right when they're searching for the product or service that you sell." As Figure 3 above shows, it works in conjunction with the Google My Business app, as it helps "see more detail or edit the ad to promote your next big event." AdWords Express is also slated to be ported over to iOS soon.
The new updates to Google My Business are expected to roll out over the next few days, but will be coming initially to the Android platform. It will be made available on iOS soon.
Are you making use of the Google My Business app? Will these new functions make running your business more effective? Let us know in the Comments below.

The Marketing Digest Writing Team provides the content you need to keep you well-informed on the latest developments and trends in the digital marketing industry.

Latest posts by Marketing Digest Writing Team (see all)
Comments
comments