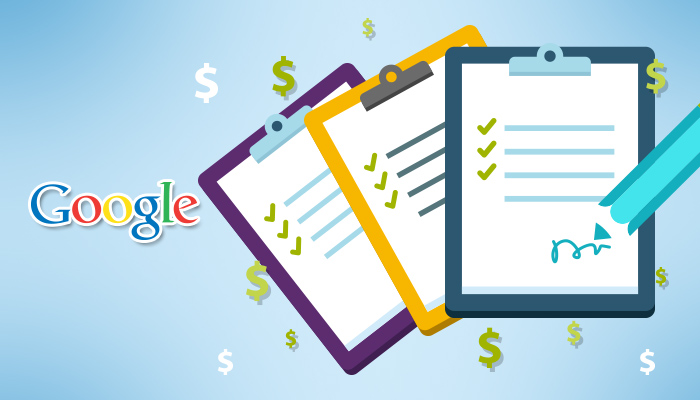 Google Consumer Surveys Opens Self Sign Up to U.S. Publishers
Publishers can now earn extra revenue from their content as Google has opened self sign up for Consumer Surveys today. Online surveys are answered by consumers in exchange for high quality content on the web and credits for books, music, and apps on mobile. Starting today, consumers will not only get to view content, but will also give publishers additional revenue of $0.05 for each question in a completed survey.
Google says Consumer Surveys are "easy to implement and control." Publishers are given full control over their website, as to selecting "where and how often survey prompts appear as well as how much content to make available."
There are a few things to remember to establish a Google Consumer Survey.
All Google Consumer Surveys publishers must have an AdSense account (goo.gl/O3MJJ8) in good standing, an audience that is ages 18+, and must adhere to our Publisher Program Policies (goo.gl/49ZHYv).
Likewise, publishers can only earn from this by meeting a minimum of 10% survey completion. A screenshot of a sample survey is shown in Figure 1 below.
Google Consumer Surveys was introduced as a market research tool to "help [market researchers] make more informed business decisions." By choosing their target audience, the types of questions, and number of responses, Google will start displaying surveys "across a network of premium online news, reference and entertainment sites, where it gets embedded directly into content, as well as through mobile app." Data will then be analyzed, providing publishers with aggregated results containing graphs and clickable demographic segmentation.
While it is currently available in the U.S. only, self sign up for Google Consumer Surveys will soon be available in the U.K. and Canada. Google adds that more countries will have access to this service in the coming months.
To join and learn more about Google Consumer Surveys, visit their main site or refer to their Help Center.
What will be the impact of earning extra revenue from completed online surveys to publishers and consumers? Share your opinion in the Comments section below.

The Marketing Digest Writing Team provides the content you need to keep you well-informed on the latest developments and trends in the digital marketing industry.

Latest posts by Marketing Digest Writing Team (see all)
Comments
comments