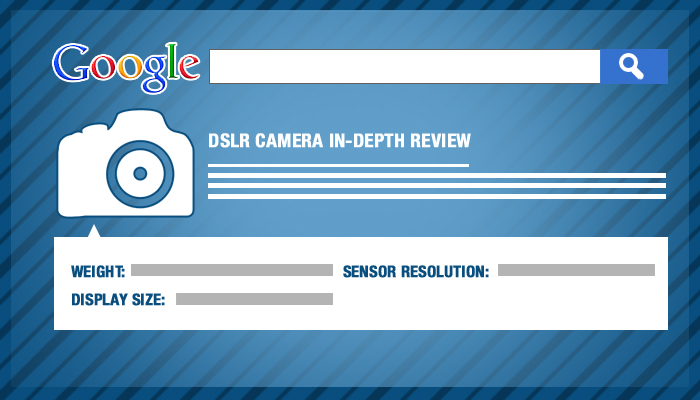 Google's New "Structured Snippets" Showcase Snippets of Data Under Search Results
Google has just announced the arrival of "structured snippets," a new feature powered by their Knowledge Graph which showcases snippets of useful data within the snippets of search results.
Users can now see facts and data points appearing underneath individual search listings. As seen in the example below, by typing in "Nikon D7100," users will see results containing specific data about its resolution, weight, and display size. [See Figure 1]
Apart from product-related queries, users can also see structured snippets on searches for company profiles, events, people and places, and even superheroes. This can be done even if the searches are performed using a mobile device. [See Figure 2]
Google says they pulled this new feature off by using machine learning techniques, allowing them to gather all data from tables on websites, and separate relevant data from irrelevant data. They also set up additional algorithms to determine quality and relevance for displaying up to four highly ranked facts from data tables.
The idea of enhanced snippets, however, is not entirely new, as Google has introduced the use of rich snippets previously. With rich snippets, webmasters can mark up their pages to have particular information included in search engine results pages or SERPs.
In a blog posted written by various members of the Google Research team, it was revealed that the new structured snippet feature is the latest collaboration between them and the Web Search team. "The Web Tables research team has been working to extract and understand tabular data on the Web with the intent to surface particularly relevant data to users," stated the blog post.
The research team further stated that Google will keep working to ensure that the information users see is relevant and correct. "Fact quality will vary across results based on page content, and we are continually enhancing the relevance and accuracy of the facts we identify and display," they said. "We hope users will find this extra snippet information useful."
What do you think of Google's structured snippets feature? By showing users relevant information directly on search results, will this new feature decrease click-through rates or will it improve user experience?
Hit us up with a comment!

The Marketing Digest Writing Team provides the content you need to keep you well-informed on the latest developments and trends in the digital marketing industry.

Latest posts by Marketing Digest Writing Team (see all)
Comments
comments