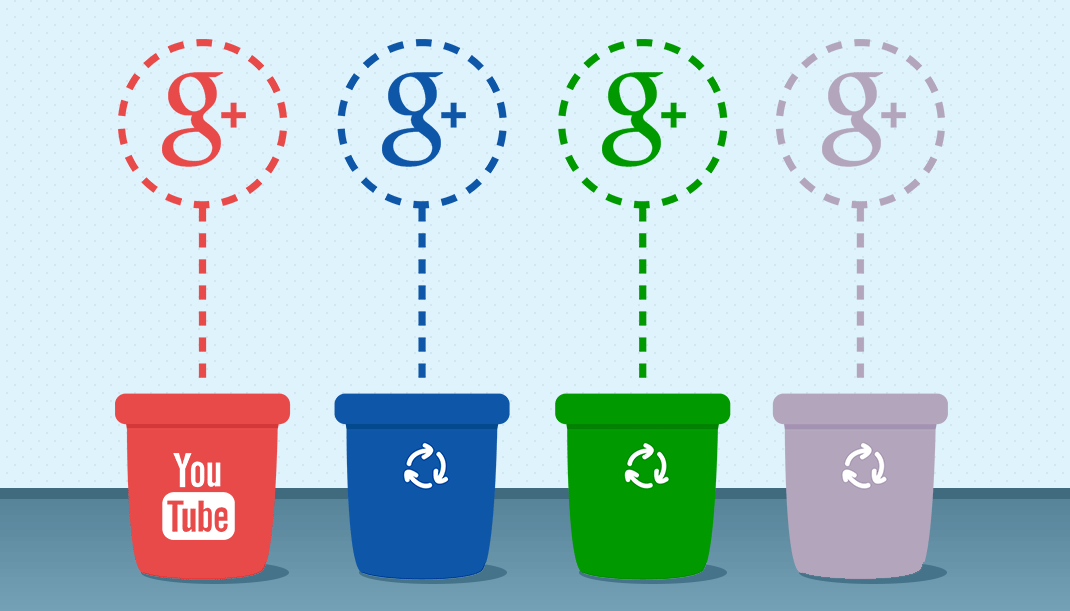 Google Abandons Mandatory Google+ Integration Across all of its Products, Starting with YouTube
Ever tried to leave a comment on a YouTube video, only to receive a prompt asking you to join Google+? "Why on earth do I need to create a Google+ profile to leave a comment on YouTube?" many have thundered. Overall, user engagement on Google+ has been relatively low, and Google's stipulation only led to the creation of numerous "ghost profiles" on Google+.
Fortunately, Google has now dropped this requirement. According to a blog post recently published on the Official Google Blog, users' Google+ profiles will no longer be their identity across all of Google's products.  "People have told us that accessing all of their Google stuff with one account makes life a whole lot easier. But we've also heard that it doesn't make sense for your Google+ profile to be your identity in all the other Google products you use," stated Bradley Horowitz (@elatable)—VP of Streams, Photos, and Sharing—on the post.
Horowitz promised that in the coming months, a Google account will be all this is needed to share content, communicate with contacts, create a YouTube channel, and perform other tasks. Unlike public Google+ profiles, users' Google accounts are neither searchable nor followable, making it ideal for those who don't want all their Google activities tied to one identity.
"And for people who already created Google+ profiles but don't plan to use Google+ itself, we'll offer better options for managing and removing those public profiles," stated Horowitz.
Google is Revamping the Google+ Experience
In a related post on his Google+ page, Horowitz stated that this move would enable Google+ to focus on "helping millions of users around the world connect around the interest they love." Google is planning to add new features, like Google+ Collections, to help users group posts they care about by topic.
Google would also move some features that aren't essential to an interest-based social experience out of Google+. Horowitz hopes that this will lead to a "more focused, more useful, more engaging Google+."
YouTube is Slowly Letting Go of Google+ Integrations
In a related post, the YouTube team announced some changes to Google+ integrations. Henceforth, the comments users make on YouTube will only appear on YouTube without being cross-posted to Google+ (and vice versa). This change was made effective on July 27th, 2015.
Moreover, over the coming weeks, the YouTube team stated that they will no longer require users to have a Google+ profile when they want to upload, comment, or create channels. "If you want to remove your Google+ profile, you'll be able to do this in the coming months, but do not do it now or you'll delete your YouTube channel (no bueno)."
For more information on YouTube channels and Google+, check out YouTube's Help Center.

The Marketing Digest Writing Team provides the content you need to keep you well-informed on the latest developments and trends in the digital marketing industry.

Latest posts by Marketing Digest Writing Team (see all)
Comments
comments