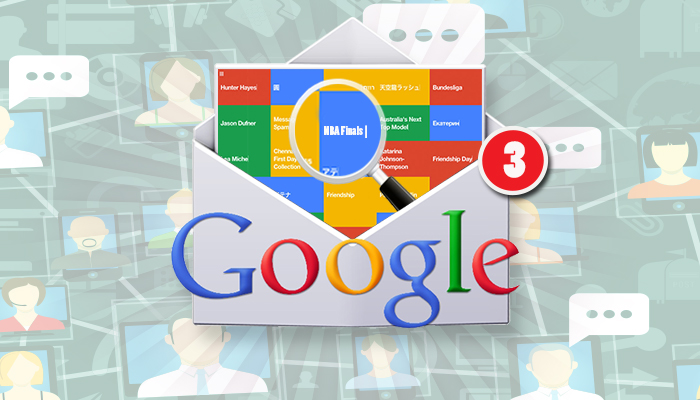 Google Adds Email Notifications for Popular Topics on Google Trends and Hot Searches
Google software engineer Gavri Smith has just announced on the official Google Search blog that users can now set up email alerts for popular topics on Google Trends and Hot Searches. Users can subscribe to any search topic, Hot Searches for any country, or any U.S. monthly Top Chart. Users will receive notifications whenever there is an increase in search volume regarding their subscribed topics.
"Google Trends is a helpful place to see what people are searching for around the world. You can keep up with hot searches in real time, or take a historical look at trends dating back to 2004. Trends can be really useful if you're a business owner trying to understand what people are saying about your brand [or] if you're a student researching a topic for sociology class," states Smith.
According to the Google Trends Help Center, "Google Trends analyzes a percentage of Google web searches to determine how many searches have been done for the terms [users have] entered compared to the total number of Google searches done during that time."However, certain kinds of data are excluded. Google Trends excludes searches made by only a few people, as it only analyzes data for popular search terms. Google Trends also excludes duplicate searches from the same users over a short period of time.
Users can go to the "Subscriptions" section in Google Trends and click on "Add Subscription" to subscribe to search topics. They should input the topic they'd like to subscribe to, as well as their country of choice. Users should also select how often they'd like to receive email alerts, with the current options being either "About once a week" or "About once a month". Google notes that the "How Often" feature only provides a rough estimate, and the frequency of email notifications will vary between topics and over time.
This means that Google Trends allows users to stay updated on topics they're interested in by allowing them to receive email notifications on a fairly regular basis. However, they will not necessarily get the information the minute it's made public.
Google has another notification service called Google Alerts, which allows users to receive email notifications for particular search queries or keywords, though it has been rumored for some time that Google is planning to discontinue this service. As the company's engineers continue to refine Google Trends, it's possible that Google Alert's days are numbered.
Google Trends & Online Marketing
While some online marketing professionals have dismissed Google Trends as a tool that's only useful for measuring trends in popular culture, other online marketing professionals state that it can be used to provide greater insight into particular industries and the forces that shape it.
Do you think Google Trends is a useful resource for online marketers, or is the information it presents too broad for detailed analysis? Do email notifications add value to the resource? Please state your views in our Comments section or make a reply-blog post if you intend to create a detailed response.

The Marketing Digest Writing Team provides the content you need to keep you well-informed on the latest developments and trends in the digital marketing industry.

Latest posts by Marketing Digest Writing Team (see all)
Comments
comments