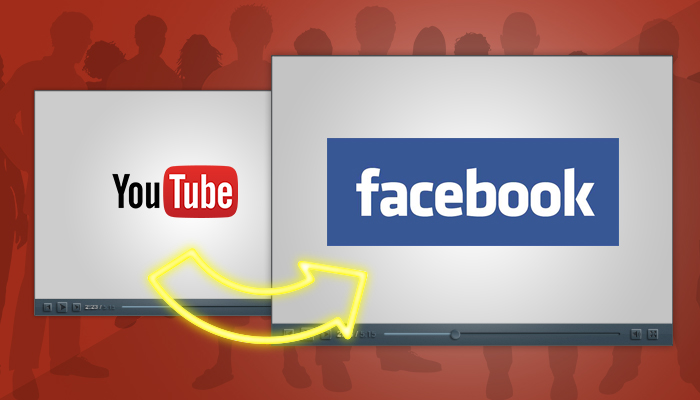 Socialbakers: Facebook Video Uploads to Overtake YouTube Uploads by End of 2014
Where have you been uploading your videos—YouTube or Facebook? A little over a year ago, YouTube was considered the king of online video marketing. However, in the span of just a few months, Facebook has made some unexpected gains. In fact, Facebook may surpass YouTube in terms of video uploading and sharing by the end of the year, as marketers now upload their content directly to the former, says social media analytics provider Socialbakers.
An analysis based on over 180,000 Facebook video posts from 20,000 Facebook Pages over the past year found that Facebook has been rapidly catching up with YouTube as the leading video format. [See Figure 1]
"At the beginning of 2014, YouTube clearly had the upper hand in regards to the share of number of video posts, nearly doubling that of the nearest contender," Socialbakers reported. However, from May through July, the analytics provider saw a 50% increase in the number of videos posted on Facebook, resulting from marketers uploading their content directly to Facebook.
While YouTube has been the leading video platform for a while, Facebook has been the most interactive and engaging for users. Socialbakers' study reveals that Facebook is increasingly outpacing YouTube in terms of interactions. [See Figure 2] The social media analytics provider believes it to be a "serious threat" to Google's video platform as marketers will probably continue uploading content to the network that is "most effective for gaining engagement."
Earlier this week, comScore revealed that Facebook has beaten YouTube in total number of desktop video views. The growth can be credited to Facebook's auto-play feature, which allows videos to play without sound even when users do not click the play button.
Although many have noted that Facebook's auto-play feature does not really reflect the same level of engagement as compared to YouTube's user-initiated video views, Socialbakers CEO Jan Rezab said that the result of the study was definitely not a "statistical anomaly". He said, "We have specific examples of brands that only shared YouTube videos and then started only sharing Facebook videos. [Facebook has become] kind of the majority place where people discover video content in this world."
Many digital marketers agree that Facebook and YouTube have their pros and cons when it comes to driving views and engagement. How about you? Instead of linking your video from YouTube, have you been uploading your content directly to Facebook?

The Marketing Digest Writing Team provides the content you need to keep you well-informed on the latest developments and trends in the digital marketing industry.

Latest posts by Marketing Digest Writing Team (see all)
Comments
comments