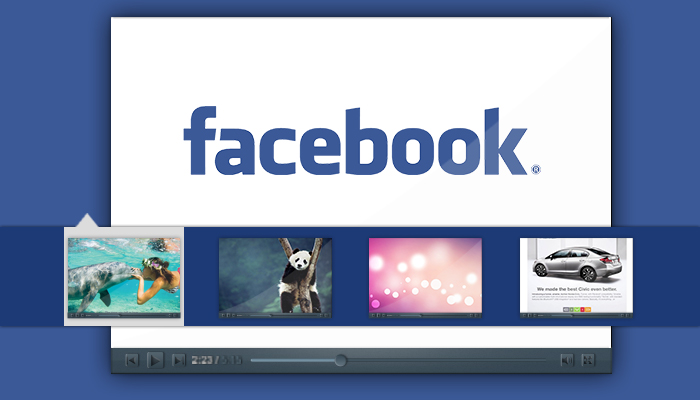 Move over YouTube: Video Playlists have Arrived on Facebook Pages
Facebook is rapidly evolving from its social networking roots into a leading news, media, and content distributor. The social networking service is rolling out some changes that would significantly impact the way content is distributed through Pages, especially for news. TechCrunch reported on December 24, 2014, that a video playlist similar to that of YouTube's was now available on the video tab of Facebook Pages.
This new feature aims to make business Pages feel "less like a newspaper that come to you and more like TV channels you turn on."
As Figure 1 above shows, videos will have their own tab in Pages, while a "Featured Video" will be shown in extra-large format right on top, complete with a live comment feed. Page owners will be able to create and customize playlists using the videos they've uploaded—thus making it similar to YouTube's look and feel.
As Figure 1 demonstrates, news outlets like ABC News would benefit from this feature, as the improved video tab on Pages could help certain stories gain traction as Featured Videos.
While the new feature is now available to all business Pages, ABC News was the first news outlet to harness it. This should come as no surprise, as ABC News is also one of the first news outlets to create content exclusively for Facebook. In early December 2014, the company debuted Facecast, which provides a quick look at the top stories and trending topics of the day. Uploaded on weekdays, the minute long segments are primarily hosted by lead anchor David Muir, with other news anchors filling in, too. [See Figure 2]
Facebook has been working hard to make its platform more conducive to uploading, viewing, and sharing video content. Considering the company's recent successes, the effort has paid off. Facebook's desktop video views have already surpassed that of YouTube's. Meanwhile, Socialbakers has projected that Facebook would beat YouTube in total video uploads by the end of 2014. However, TechCrunch notes that Facebook still falls behind when it comes to video creation, as its mobile app lacks the basic video recording and editing features which can be found in Vine, Snapchat, and even Facebook-owned Instagram.
With more "YouTube-like" changes coming to Pages, it's Facebook's hope that it serves as a stepping stone to an eventual capture feature. As TechCrunch puts it, "The more organic video content, the more Facebook can slip in video ads and absorb the TV ad spend shifting to digital."

The Marketing Digest Writing Team provides the content you need to keep you well-informed on the latest developments and trends in the digital marketing industry.

Latest posts by Marketing Digest Writing Team (see all)
Comments
comments