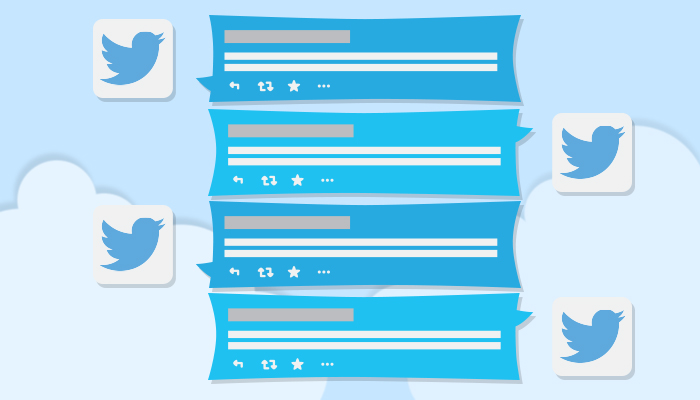 Twitter "Experimenting" with an Algorithmically Controlled Timeline
While change is inevitable in a world that's in constant flux, you wouldn't want to mess with something that works perfectly well either. In the case of Twitter, while some of its proposed changes have the potential to improve user experience, others run the danger of alienating its established user base. The microblogging platform is looking to overhaul its default timeline in a move that would make it eerily similar to Facebook's News Feed.
In a blog post by Kevin Weil, Vice President of Product at Twitter, he outlined what to expect from the company in the coming months. Weil stated that with about 500 million tweets being sent out daily, "there's no way even the most avid Twitter user will find everything that's relevant to their interests in any particular moment."
To remedy this, Weil says Twitter is "experimenting" with its timeline, and in the future, real-time updates might be replaced with algorithmically controlled updates. "We're experimenting with better ways to give you what you come to Twitter for: a snapshot of what's happening. We can use information like who you follow and what you engage with to surface highlights of what you missed and show those to you as soon as you log back in or come back to the app."
Weil says that Twitter was also considering an instant timeline that's been personalized for new users, some of whom might not want to spend time creating a carefully curated timeline of their own. In addition to the timeline changes, Twitter's Direct Messaging is also set to undergo "several updates that will make it easy to take a public conversation private."
The Twitter timeline overhaul has long been rumored, and has been met with much criticism from long time users.
No launch date was given for these changes, but Weil said Twitter would be "picking up the pace" in the coming months. Regardless of what the next few months have in store, it's clear that Twitter is walking a delicate tightrope as it aims to please long time users while attempting to woo new ones.
What do you think of Twitter's proposed changes to its timeline? Would it make Twitter too similar to Facebook?

The Marketing Digest Writing Team provides the content you need to keep you well-informed on the latest developments and trends in the digital marketing industry.

Latest posts by Marketing Digest Writing Team (see all)
Comments
comments