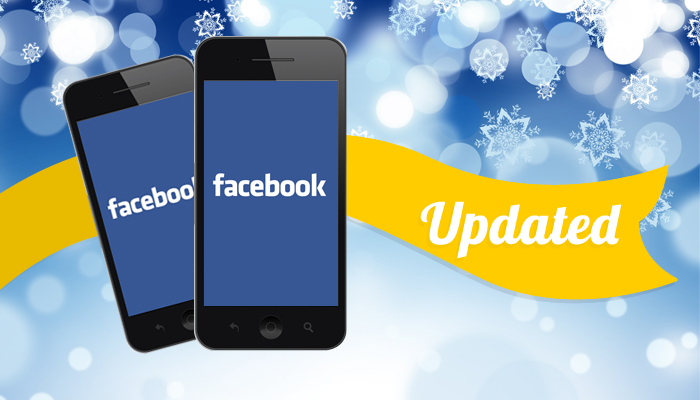 Enhance Mobile App Ads Using Facebook's New Updates & Tips this Holiday Season
New devices like smartphones, tablets, and phablets make the holidays a truly joyous season, as many people enjoy receiving these devices as gifts. Just in time for the holidays, Facebook announced improvements to its advertising platform on December 2, 2014, via Facebook for Business News. Facebook also provided tips to help advertisers make the most out of their mobile app campaigns.
Advertisers are now allowed to set the reach and frequency of the mobile app ads they buy. Facebook gave an instance on how this update works:
For example, advertisers can set their app ad campaign to reach 5 million people with a frequency cap of three impressions per person for one week.
Facebook recommends that advertisers utilize this update for brand awareness aims, such as app launches or updates.
Facebook video has been particularly effective at driving key metrics, such as brand awareness and conversion rates. Since June of 2014, Facebook has averaged an astonishing 1 billion views each day. This has led marketers to realize "the value of video at every stage of the buying cycle."
In light of these developments, advertisers can now buy mobile app ads via Power Editor. Additionally, starting this holiday season, eligible video mobile app ads will automatically play in News Feed. This update will continue even after the holidays.
Lastly, advertisers can now reach Facebook users using Amazon Fire tablets, as Facebook has included it in their device targeting options along with Apple, Samsung, and HTC [See Figure 1]. Advertisers can know more about this device targeting option by visiting the Amazon App store developer blog.
With Christmas just a few days away, Facebook has also released five important tips to help advertisers effectively utilize these updates for improved mobile app advertising:
Find new device owners. Target "people that have recently used Facebook on a new device" by adjusting the targeting option found under Behavior during ad creation.
Reach specific devices. Target people using newer devices such as the iPhone 6, Nexus 10, Samsung Galaxy S5, and Amazon Fire, considering that the app is optimized for these particular devices.
Optimize campaigns for your business objective. Choose "Optimize for installs" to effectively promote installs of your mobile app. For app launches and updates, use Reach and Frequency buying to increase brand awareness.
Identify your top app users and find people who look like them. The best way to acquire more app installs is by building a Custom Audience with the top 25% of users; then based on those users, build a Lookalike Audience to reach people with similar characteristics.
Test multiple ad creatives, including video. Facebook strongly suggests advertisers "test new ad creative" since the holiday season is the best time for testing. Test at least five to ten new concepts for an improved and successful mobile app campaign.
What else can you suggest to enhance mobile app campaigns using Facebook? Share your suggestions in the Comments section below.


The Marketing Digest Writing Team provides the content you need to keep you well-informed on the latest developments and trends in the digital marketing industry.

Latest posts by Marketing Digest Writing Team (see all)
Comments
comments