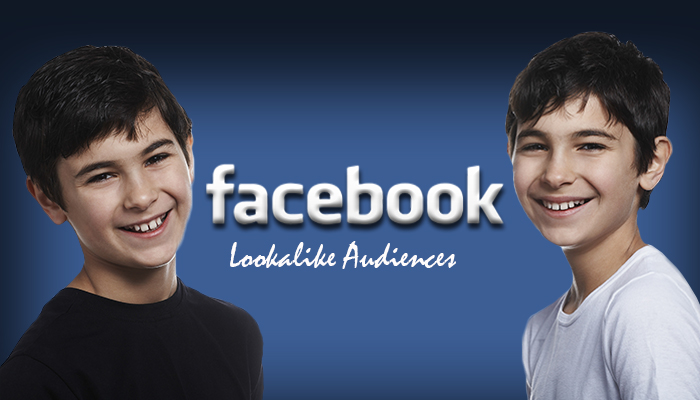 Facebook Announces Expanded Capabilities for Lookalike Audiences
By becoming the world's largest social networking service, Facebook has evolved into one of the most dynamic marketing platforms available to advertisers today. Facebook boasted 1.23 billion monthly active users at the end of January, 2014, and mobile daily active users hit 556 million in December 2013.
Advertisers benefit from Facebook's social graph, which it uses to analyze the data that users upload continuously. This data is also used to develop extremely targeted advertising products. On February 2013, Facebook partnered with Datalogix, Acxiom, Epsilon, and BlueKai to offer partner categories. Partner categories allow advertisers to target ads to Facebook users based on numerous categories.
Other tools soon followed, which allowed targeted marketing on Facebook to reach an unprecedented level of efficiency.
Facebook expands its lookalike audiences' capabilities
Businesses that use Facebook to advertise to leads and customers and saturate markets would be glad to know that the social networking giant has announced an expansion to its lookalike audiences' capabilities.
This expansion—which was launched on March 26, 2014—helps advertisers reach out to people who are similar to their current customers. The expansion of lookalike audiences' capabilities allows advertisers to create lookalikes based on the people who've visited their websites, used their mobile apps, or connected with their Facebook Pages.
Facebook's lookalike audiences feature was launched on March 19, 2013, and was offered as a targeting option on Power Editor. Power Editor is an advertising platform that gives page administrators greater flexibility when it comes to choosing ad types.
Lookalike audiences complements another feature known as custom audiences. Custom audiences enables advertisers to show ads to their existing customers on Facebook. Essentially, lookalike audiences extends this targeting feature to Facebook users who aren't current customers but possess similar attributes, like interests and demographics.
Find similar sites visitors, mobile app users, and Facebook fans with lookalike audiences
Advertisers who want to reach people who are similar to those who've made purchases on their websites can use data from their Facebook pixels—like the Custom Audiences for Websites pixel and Facebook Conversion Pixel—to engage this audience.
The expansion of lookalike audiences' capabilities can also be used by app developers who want to connect with people who are most similar to their current app users. By creating lookalike audiences that are similar to customers who have made in-app purchases, app developers can reach a similar audience with mobile app ads.
Advertisers can also use lookalike audiences to reach people similar to the fans that have connected to their Facebook Pages. Fortunately, like Facebook's other targeted features, lookalike audiences was designed to protect the privacy of Facebook users. Lookalike audiences enable advertisers to reach specific groups without Facebook having to disclose the specific individuals in those groups.
Advertisers who want to access the lookalike audiences feature can go to Power Editor, click the "Audiences" tab, and select "Create New Audience" followed by "Lookalike Audience".

The Marketing Digest Writing Team provides the content you need to keep you well-informed on the latest developments and trends in the digital marketing industry.

Latest posts by Marketing Digest Writing Team (see all)
Comments
comments