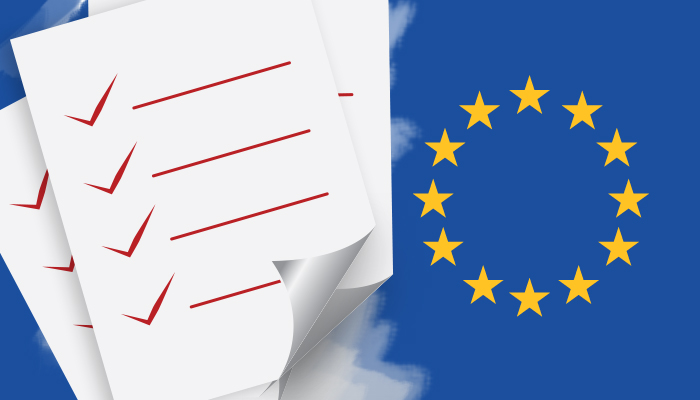 European Union Issues Official Guidelines for "Right to be Forgotten" Ruling
Following the May 2014 ruling, the Court of Justice of the European Union has given European citizens and permanent residents the "Right to be Forgotten" (RTBF), which compels search engines like Google to remove certain search results about them. The RTBF directive has generated a fair degree of controversy, as some experts claim the directive encourages censorship and violates the freedom of the press.
The EU has taken further steps to standardize the RTBF directive, and in the last week of November, issued formal guidelines. Europe's Article 29 Data Protection Working Party, composed of EU member states' representatives, has finally released its official guidelines for search engines to follow.
The Article 29 Data Protection Working Party published these guidelines to help address issues surrounding the position of involved parties and their right to be forgotten. In the guideline's nine key points, the Working Party focused on maintaining a balance between the public's right to certain information (should it be considered significant enough for "public interest") and the individual's right to privacy. The guidelines identify Google and all other search engines as "data controllers".
The release of standardized, formal guidelines comes after Wikipedia founder Jimmy Wales called the RTBF directive "one of the most wide-sweeping internet censorship rulings I've ever seen." The guidelines counter these censorship allegations by stating that "if the interest of the public overrides the rights of the data subject, de-listing will not be appropriate."
The Working Party also noted some modifications it would like to see, such as having search engines honor take down requests with a ".com" domain. Google has been persistently avoiding this by claiming that the domain is hardly used by European sites. In addition, the Working Party also discussed specific problems with the current implementation of the RTBF ruling.
The guidelines include a list of criteria which the Working Party will implement to handle the complaints filed following the refusal of search engines to de-list critical information.
Below is the entire document, which was uploaded to SlideShare on December 1, 2014.
To stay up-to-date with the latest news concerning the Right to be Forgotten ruling, subscribe to our coverage here.

The Marketing Digest Writing Team provides the content you need to keep you well-informed on the latest developments and trends in the digital marketing industry.

Latest posts by Marketing Digest Writing Team (see all)
Comments
comments