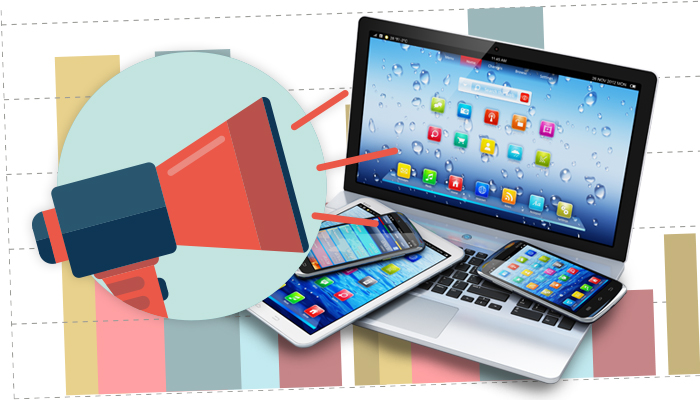 BIA/Kelsey: U.S. Local Media Revenue Will Reach $139B in 2015; Digital to Account for 25% of Total
Total local media revenue in the U.S. is poised to reach almost $140B in 2015, representing a 1.6% growth rate over last year's $137B total, says Ad forecaster BIA/Kelsey in its U.S. Local Media Forecast 2015, published on September 22, 2014. [See Figure 1]
The figures released by the research firm also suggest that local online/digital advertising will climb from $31 billion at the end of 2014 to $35 billion in 2015. While traditional media will see a 1.7% decrease, digital media will experience a whopping 13.1% growth rate. Overall, revenues produced by digital media are expected to account for 25.2% of the total local media sales in 2015.
Among the forecasts for other digital categories, local ad revenues for mobile will hit $6.6 billion in 2015, up from $4.3 billion in 2014. BIA/Kelsey also predicts that local social media revenues will soar from $2.5 billion in 2014 to $3.6 billion in 2015; local search going from $7.1 billion to $7.2 billion; local display from $4.3 billion to $4.9 billion; and local online video from $2.3 billion to $3 billion. Furthermore, the national ad spend is also expected to reach $5.7 billion at the end of 2014, but will rocket to about $7.5 billion in 2015. [See Figure 2]
Mark Fratrik, Chief Economist for BIA/Kelsey, said that he expects the total growth in the local advertising marketplace to moderate throughout the next five years, settling for a 3% compound annual growth rate (CAGR). "Growth in online/digital advertising revenues will remain strong, with a 12.2 percent CAGR through 2019, compared with essentially flat revenues for traditional advertising—0.5 percent CAGR—during the same period," he stated.
Although revenues for traditional media have declined, Fratrik is confident that traditional ads are here to stay. "[Traditional media is] still an important part of building the brand. They complement each other." To date, traditional media still takes nearly 75% of the overall local advertising revenues.
Do you think BIA/Kelsey's forecasts for 2015 are accurate? Are you focusing more on local marketing or traditional marketing?

The Marketing Digest Writing Team provides the content you need to keep you well-informed on the latest developments and trends in the digital marketing industry.

Latest posts by Marketing Digest Writing Team (see all)
Comments
comments