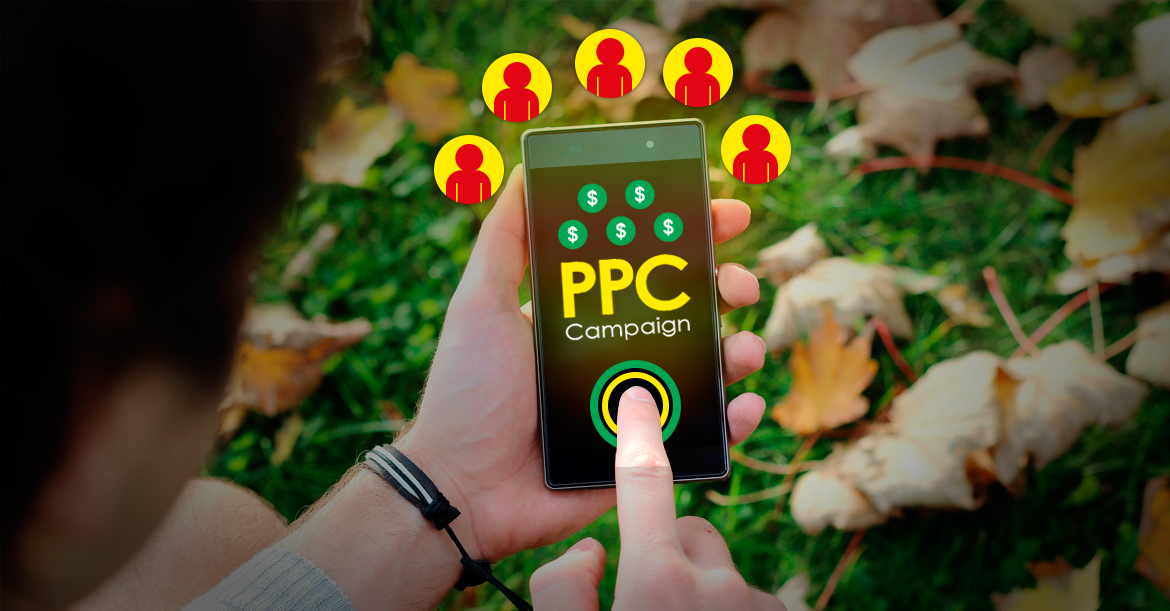 We all know that PPC is excellent for driving targeted traffic to your website, especially if it's continuously optimised over time.
The battle for optimisation, however, doesn't end at driving traffic. Optimisation must take place at another level – and that is at the level of conversions.
No matter what your conversion goals are, from your potential customers signing up for a report or for your newsletter, signing up for a product demo, booking an appointment, down to making a purchase… the path and its elements must be monitored and tweaked to maximise conversions.
There are many levels to optimising PPC campaigns — beginning at the keyword level, audience, location, time of day, device, to proper tuning ad relevance and visibility to maximise impressions. These are all important. The impressions metric, however, won't do much of any help if the click-through-rate is low. Also, high CTR won't give you anything but fees to pay if the ones clicking aren't converting.
Conversion rate optimisation technically starts at the landing page, given that the stages beforehand are properly optimised. That being said, it is essential to ensure that your campaign is improved at the ad level, which affects CTR, before making any effort to enhance your landing pages.
And so in this guide, we're stepping back a bit to cover optimising ads for CTR as it is your gateway to your potential customers arriving at your landing page to convert.
Make your Ads 'Click'
In a nutshell, elements that affect CTR are your ad position, the composition of your ad: the headline, your ad copy, and the creative or the image on your ad (if you are using image ads).
Ad Position
The higher the position of an ad is, the higher CTR it will get. Your ad position depends on factors such as:
Keyword Relevance

Ad Relevance
Your Bid
Quality Score (take note that keyword relevance, ad relevance, CTR and landing page relevance also make up your quality score)
Ad Composition
How the elements of your ad work together influence CTR. Here are some pointers to remember for an effective ad.
Your ad must encapsulate your value proposition — from the headline to the copy, down to your call-to-action. Why should a potential customer pay attention to what you're offering? What makes your offer superior compared to your competitors?
Another thing that your ad must capture is the end-goal of your target customer. What is the end-goal of your potential customer? Your ad must communicate this end goal. For instance, you offer gardening services, and you're targeting prospects who use search terms like "gardening service". Your ad shouldn't start with "Need Gardening Service?" This has already been established. Rather, focus on the end-goal of your prospect like, "Clean Fresh Garden in 2 Hours", or "Transform your Garden Today".
An emotionally charged ad also contribute to high CTR. People respond to ads that touch their emotions. It's simply human nature. Using emotional triggers such as fear, disgust, anger, urgency, curiosity, exclusivity, and feel-good affirmations work. Consider these ad copy examples for Breast Cancer Screening: "Early Detection Results in 100% Survival Rate" or "Only 10% Live 7+ years with Late Detection. Get Screened Today." Emotional triggers laid out in the headline, ad copy and call-to-action drive clicks.
Placing target keywords in the headline and ad copy, as well as in the display URL either manually or dynamically when creating the ad also help. Ad extensions are a feature that you should also utilize.
Conversion Tracking
Now that CTR optimisation is out of the way, we can now proceed with conversion optimisation. But before attempting any kind of CRO, you must have another important thing in place, and that is conversion tracking.
Conversion tracking tools allow you to perform A/B tests, as well as measure which landing page elements or landing page variations convert better. Here are some tools you can use.
Google Analytics (Experiments)

Crazy Egg

Optimizely

Unbounce

Visual Website Optimizer

LeadPages

ClickFunnels
Conversion Optimisation
Now that tracing is in place, you can now start with your baseline ad, measure it's performance, challenge it with a new variation to see who wins over time. You should always come up with a new challenger to your winning landing page. This is called A/B testing. This way, your landing page improves continuously based on a metric that matters — conversions.
What elements and qualities you should look at when A/B Testing landing pages to improve conversions?
Ad to Landing Page Alignment
Your ads must flow seamlessly to the landing page. Whatever reason your potential customer clicked on your ad, the landing page must provide a continuation of that experience.
The theme of your ad must be consistent with your landing page, as well as the messaging, the particular focus, the target segment.
If the emotional trigger of urgency is used, then that sense of urgency must be reinforced in the landing page followed by the call to action that addresses the necessity. There must be a continuation of that emotion.
If the flow of emotion is broken by an incongruent messaging from the ad to the landing page, then it is most likely that you will not gain conversions but only accrued cost for the clicks.
Simplicity and Clarity
The presentation of your landing page must be simple and easy to comprehend. Some tend to overdue design with unnecessary decoration which tends to clutter the page and distracts the visitor from what you want to achieve. The page must convey the message in a simple and clear manner so that it's easier to be absorbed and acted upon.
Visuals
Use a hero image or a video? What color for the CTA button works best? Which call-to-action phrase work best? You can always guess. But let your audience by testing them and measuring how each perform.
Speed
A visitor expects a page to load in 2 seconds. After 2 seconds, your visitor will lose interest and move on to another page.
And it's not just about page load speed, a visitor must be able to understand what you are offering, what's in it for them, and how it's better than your competitors in less than 5 seconds. Yes, most visitors scan a page quickly up and down for signs that your offer is worth looking into or not. If 5 seconds have passed and your visitor wasn't able to grasp a general idea of the value you offer or is confused, then most likely you have already lost what could have been a new customer.
Trust
Another very significant factor in optimising conversions are the trust elements on your landing page.
Embedding positive reviews and star ratings from Google, Facebook, or Yelp shows that you are a legitimate business with satisfied customers that increase conversions.
Customer logos act as votes of confidence in your offerings. Showing the logos of well-known customers is a strong trust signal. Testimonials from your customers along with their logo brings trustworthiness to a higher level.
Other trust symbols such as press mentions, award badges, membership badges, certification or accreditation badges, security seals, and privacy policy on your landing page strengthen the trustworthiness of your business, product, and services and increase conversions.
Keeping these qualities in mind, you are off to an excellent start to maximising the number of conversions from your visitors.

A Business Development Consultancy with a focus on building successful online strategies.

The internet has spawned a set of so-called self-proclaimed internet gurus over the last decade, some good some bad and can often lead to blind alleys leading to wasted money and time, this has caused me to set up a clear and concise path for a business's digital marketing efforts.

When setting up a website, what are the best platforms to use? There are the platforms that are billed as free, but is free really free? What doesn't cost you in money could end up costing you in time and lost sales so it isn't really free, is it? Software systems can often be confusing and there is huge learning curve, often leading to lost time.

A lot of small and local businesses struggle to understand the online world and how it can help their business with a few simple strategies and this is why we have set up this consultancy.

Latest posts by Philip Sinclair (see all)
Comments
comments