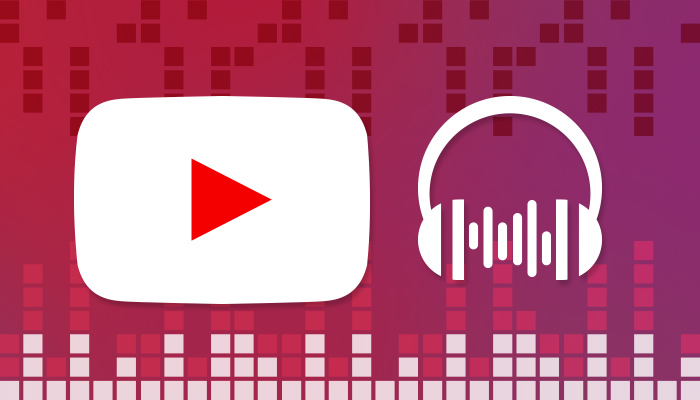 Love Music? A Look at YouTube's New Music Key Service
It was only a matter of time before Google-owned YouTube would take broader steps to maximizing its status as a music portal accessed by millions around the world. Move over Spotify and Pandora—YouTube is unveiling a new service that specifically targets music lovers on YouTube.
Via its new service—YouTube Music Key beta—select users can now stream ad-free music, and enjoy perks like background play and offline viewing. Additionally, music can now be selected as a new tab on YouTube's desktop site and on its Android and iOS apps. This tab features users' favorite music videos, recommended music playlists, as well as trending music on YouTube. [See Figure 1]
As host to millions of music videos online, YouTube states that one aim of the change was to make it easier for its community to find new music and play old favorites. As a central hub for songs that have been endlessly covered, remixed, and parodied, YouTube acknowledges the impact site views have on music videos, and how their site can serve as the "ultimate place for artists and fans to connect."
As for those who are interested in YouTube Music Key beta, it's available via monthly subscription. Similar to Spotify, users start with a discounted price of $7.99/month (the full price is $9.99/month). This gives users access to "ads-free music, background play and offline viewing".
YouTube's entire library of music videos can also be downloaded and played, even when users aren't connected to the Internet. Other features include "a subscription to Google Play Music, with 30+ million songs, expert-curated playlists, and in the coming days, the ability to watch many YouTube official music videos right from the app."
The new service is a great move for YouTube, as the video-sharing platform is discouraging the unauthorized uploading of music to its channels. By creating a legal outlet for songs and full albums to be streamed, both YouTube and its owner Google can reduce accusations that they encourage piracy.
YouTube Music Key is currently in beta and is only available to U.S. residents (with Google sending invites). Users who've been selected to participate in the beta can enjoy the service free for the first six months.
What do you think of these new services from YouTube? Can YouTube Music Key compete with the likes of Spotify and Pandora? Let us know what you think in the Comments below.

The Marketing Digest Writing Team provides the content you need to keep you well-informed on the latest developments and trends in the digital marketing industry.

Latest posts by Marketing Digest Writing Team (see all)
Comments
comments