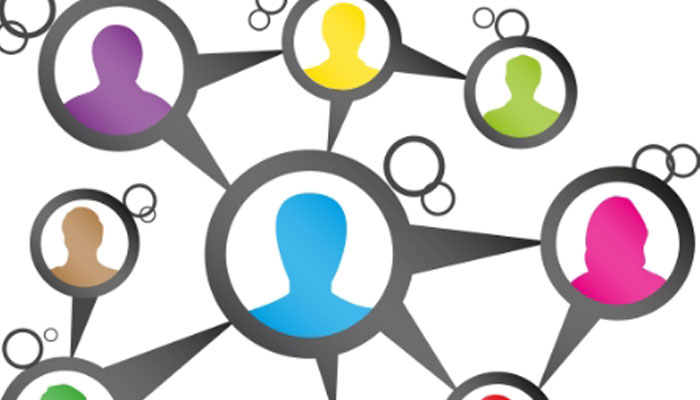 So, what is Social Media ROI anyway? 
Social Media ROI can best be explained as the return on your investment from all of the time, money, and effort that you put into marketing your business, products or services using social media.
If you are a non-profit or are just promoting your brand, a social ROI can be simplified in terms of how many views, likes, or shares you've received over a certain period of time.
Do You Know Your Social Media ROI?
If the answer is "no", don't feel bad because you're in good company. SproutSocial indicated in an article that "In a survey from Convince & Convert, 41% of companies said they had no idea whether or not their social media efforts were actually paying off.
A separate study gives some insight as to why companies aren't measuring their social media ROI. This survey looked at some of the specific challenges companies are having when it comes to measuring the value of their social media marketing efforts."
56% said an inability to tie social media to business outcomes
39% said a lack of analytics, expertise and/or resources
38% said poor tools
35% said inconsistent analytical approaches
30% said unreliable data
So… How Do You Get Social Media Done?
Every company has a different approach to how their social media marketing gets done.
What's your approach to social media marketing?
Do you frantically post anything just to get something on your page?
Are your social media campaigns being posted by your neighbor's teenager?
Do you have a program that curates content from other websites or blogs?
Do you implement planned social media marketing campaigns that align with your company's overall marketing calendar?
It's time to start tracking your efforts. I would say that every business owner should have a social media marketing calendar in place that will help them get the job done, but I also know that most business owners won't take this step.
The reasons range from "not enough time" to I don't know what to write, post, or talk about.
Take a look at these charts from SmartInsights of what companies are really using social media for:
As you can see from the charts, many companies use paid social media for lead generation and brand awareness for organic (free) social media.
How Do I Find Content?
To find content, you can try Google Alerts or Google Trends.  Both will give you great ideas about what to talk about as well as updates when there is news about a specific area, company, or any other information you might be interested in.
Industry-related blogs and websites also hold valuable information that you may want to share.
You should also make it a habit to look outside your industry to see what other companies are doing in their social media campaigns.  You don't need to copy the campaign, but the concept can be adapted to work in your own business.
How Will I Know If It's Really Working?
The thing is, you can't always tie revenue back to social media.  But, It can be done, and to get there you'll need to make sure you start tracking your campaigns. Start by choosing a goal.  Once you have a goal, you can easily see at the end of the campaign whether those goals were met.
You can track your efforts using several available tools.  Try using Google Analytics "goals" and "event tracking" to track sales, signups, and downloads from websites.  There are many more software tools and programs (paid and free) available that you can use to get analytics on how you're doing in your social media campaigns.
Planning and tracking will help you determine if you need to step up your game or pass it on to someone with more experience who can get better results.
For more information about generating an ROI from your social media marketing read the article "Does Social Media marketing actually generate ROI?" from smartinsights.
Annette Washington-Goff is executive director of IYBS Local, a digital marketing company based in Renton, Washington.

Annette was raised in a military family and also served in the military. This has given her global experience in communication and collaboration with people from all walks of life.Her background as a business owner stretches over 20 years and includes an extensive background in the food industry, Web Development and Design and Digital Marketing.

Annette holds a Bachelor of Science degree in Information Technology and certificates in Inbound marketing, Content marketing, and Digital Marketing Consultation.

As a Digital marketing evangelist, Annette helps business owners understand the power and the advantages that digital marketing can bring to their business.

As an educator, Annette teaches quarterly Online Marketing classes to local business owners through StartZone, a nonprofit wing of Highline College that provides help to business owners in the South King County area.

At IYBS Local, Annette has created a consultative system of service that helps educate her clients and empowers them to make informed decisions on their marketing needs.
Latest posts by Annette Washington-Goff (see all)
Comments
comments