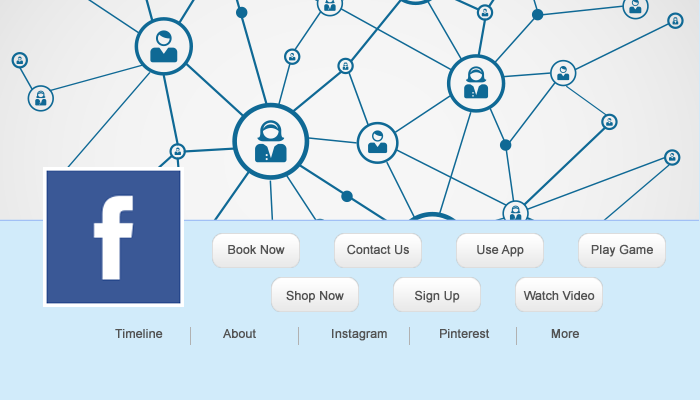 Facebook Launches Call-to-Action Buttons for Business Pages
After announcing a new set of tools for page admins to better target posts and gain improved insights for their pages, Facebook is now giving business page administrators more control to increase their likelihood of receiving specific actions from fans.
In a blog post dated December 12, 2014, Facebook said it is launching call-to-action (CTA) buttons to "help Pages drive business objectives." The company emphasized the use of these buttons, saying that they are "designed to bring a business's most important objective to the forefront of its Facebook presence" and can "link to any destination on or off Facebook that aligns with a business' goals."
There are seven call-to-action buttons available for business pages: Book Now, Contact Us, Use App, Play Game, Shop Now, Sign Up, and Watch Video. Page owners have the freedom to select which CTA button is the most suitable for their business objectives. Upon choosing, the CTA button will appear on top of their pages, next to the Like button. [See Figure 1]
Facebook has been experimenting with the new call-to-action button feature with several business pages, such as online retailer Dollar Shave Club. Brian Kim, Director of Acquisition for Dollar Shave Club, expressed his delight with Facebook's CTA buttons, saying that this new tool has helped his company greatly with their customer acquisition efforts.
"Over the course of a three-week test, the Sign Up call-to-action button delivered a 2.5x higher conversion rate versus other comparable social placements aimed to drive new user acquisition," Kim stated.
The addition of call-to-action buttons to Facebook's platform isn't really a major change though. Back in July 2014, the company launched a call-to-action feature that enabled businesses to include a "Buy" button on their Facebook ads.
Facebook said the new CTA buttons for business pages are coming to the United States first, and are set to roll out worldwide some time in 2015.

The Marketing Digest Writing Team provides the content you need to keep you well-informed on the latest developments and trends in the digital marketing industry.

Latest posts by Marketing Digest Writing Team (see all)
Comments
comments