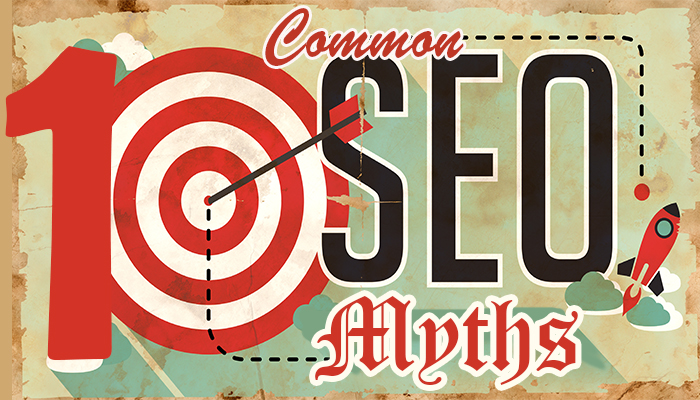 Duane Forrester, Bing's Senior Product Manager, used the Bing Webmaster Blog to debunk 10 common SEO myths today. "Myths in SEO run almost as deep as they do in [Loch] Ness and Area 51. Let's have some fun and look at 10 of them today," he stated.
The 10 SEO myths Forrester debunked today are:
Myth Number 1: I need to rank at # 1
While the primary goal of SEO is rank at # 1 in the search results, studies have shown that the # 2 and # 3 spots sometimes get more clicks and conversions, depending on the phrase. Moreover, while the # 1 spot is the most coveted on SERPs, actual rankings fluctuate on a daily basis.
Marketers who are trying to get off page 2 of the SERPs and onto page 1 are advised to be cautious. "Often the click through rate (CTR) of the top spots on page 2 are far better than the CTRs on the lower positions on page 1. If you rank well on page 2, be careful when planning your assault on page 1. Unless you can get above the fold, it might be better to stay put and own the top of the second page," stated Forrester.
Myth Number 2: My title tag will save me
While title tags are important, even the most well-crafted title tag can't save a site that neglects other SEO fundamentals. To paraphrase Forrester, title tags alone won't save a sinking ship.
Myth Number 3: Social is all I need
As both social media and search engine optimization require great investments in time and effort, some online marketers make the mistake of focusing on one and neglecting the other. Interestingly, Forrester compared ranking a website in the past to making consommé (if you don't know what consommé is, here's a helpful Wikipedia article). In the past, all marketers needed to succeed was one strategy that could boost their rankings. Today, getting a website to rank well on SERPs requires a more complex mix of strategies, freshness, and timing—a process which Forrester compares to making seafood chowder. "One ingredient alone won't bring success, and yet without that one ingredient, you don't have a chowder," he said.
Myth Number 4: Videos are all I need
It's true: people enjoy watching videos, and they're easy to produce and consume. It's also more affordable to produce high-quality videos for content marketing. On the flipside, videos alone won't boost rankings or drive traffic to websites.
Embedding videos can affect page load times, which frustrates visitors. Plus, search engines don't understand video content and can't crawl them as effectively as written content. Forrester suggests adding transcripts of videos to help with site crawling and indexing.
Myth Number 5: Buying ads will boost my organic rankings
According to Forrester, this myth is flat-out wrong. No amount of ad buying will get websites to rank higher organically. Search engines will lose their credibility the day they start determining rankings based on ads that were bought.
Myth Number 6: I make awesome content
Whether marketers produce great content or not, it's not their call to make. It's the searchers and site visitors who will judge if the content they see is awesome or not. "All the standards in the world won't help you if no one likes your writing style, voice or message. Grammar affects how [readers] perceive you, so that can have a direct impact on engagement and rankings," stated Forrester.
Online marketers should not delude themselves into thinking their content is great just because they put a lot of effort into it. Forrester advised online marketers to study what visitors engage with and follow that pattern.
Myth Number 7: Links are all I need
Links are important, but should never be manipulated in any way to achieve rankings. According to the Bing Webmaster Guidelines, link sharing, buying, and other link schemes can get websites delisted from the Bing index.  Links need to be acquired organically, and if search engines see this, such websites will be rewarded with higher rankings on SERPs.
Myth Number 8: Marking up my content will help it rank
Presumably, Forrester was talking about Schema markup when he was talking about "marking up content". Marking up content helps search engines gain a better understanding of content, and enables search engines to use content in unique ways in SERPs. However, adding the code doesn't boost rankings.
Myth Number 9: Usability differs from SEO
While usability is technically a different discipline from SEO, Forrester encourages more online marketers to treat them as the same. Both disciplines focus on improving websites for users. In another interesting analogy, Forrester compared investing in SEO and not investing in usability to trying on one sneaker and going for a run. In other words, it's better to invest in both usability and SEO for true optimization.
Myth Number 10: SEO is all I need
Forrester states that this mindset is wrong. SEO is indeed foundational and can fuel growth. Nevertheless, online marketers need to apply a more holistic approach to their online marketing to see successful long term results.

The Marketing Digest Writing Team provides the content you need to keep you well-informed on the latest developments and trends in the digital marketing industry.

Latest posts by Marketing Digest Writing Team (see all)
Comments
comments