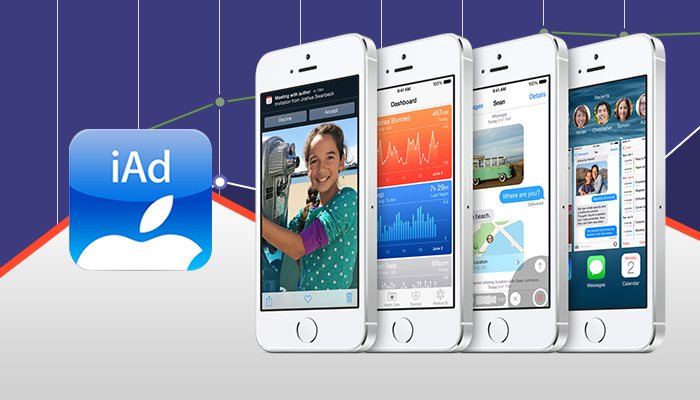 Programmatic Buying, Major Partnerships Coming to Apple's iAd
It looks like a new challenger is approaching the e-commerce arena. With a strong foothold in the smartphone and tech industry, Apple is now aiming to make its mark in mobile advertising. The company has unveiled plans to enhance and expand its current iAd mobile advertising platform. Apple announced that iAd's reach is now going even farther globally, with seven new countries now able to make use of its services. This brings the total number of countries to more than a hundred, across different continents and languages.
The bigger news, however, is that iAd is now allowing programmatic buying. This means that ad buys can now be automated by advertisers within the over 250,000 apps found in Apple's app store. With many other networks already making use of programmatic buying, Apple joining in the fray would mean meeting the demands for data driven ad buying, as well as generating possible interest in the iAd platform among advertisers who may have overlooked the mobile advertising platform in the past.
To coincide with this, Apple also announced partnerships with major tech companies—The Trade Desk, Rubicon Project, MediaMath, GET IT Mobile, AdRoll, Accordant Media, and Adelphic. Each of these ad tech companies released a statement regarding their use of the iAd platform.
"iAd brings a powerful combination of global scale, unique & rich data, and a high-quality user experience, allowing our clients to engage with their target consumers across an unprecedented range of apps and devices," stated MediaMath's COO Ari Buchalter.
Other partners affirmed both their support and excitement at this joint venture: "We are tremendously excited to support the new iAd Workbench API and to support iAd's entry into programmatic," stated Jeff Green, CEO of The Trade Desk.
The revamped iAd platform is currently being powered by an updated version of the iAd Workbench. According to Apple, the new API allows advertisers to "create and update campaigns, retrieve analytics and manage bids directly through their own systems." With this much support and focus now put into iAd, it will be interesting to see how this will pay off in 2015.
Will you be making use of iAd's new programmatic capabilities? What are some possible roadblocks ahead? Share your insights in the Comments below.


The Marketing Digest Writing Team provides the content you need to keep you well-informed on the latest developments and trends in the digital marketing industry.

Latest posts by Marketing Digest Writing Team (see all)
Comments
comments