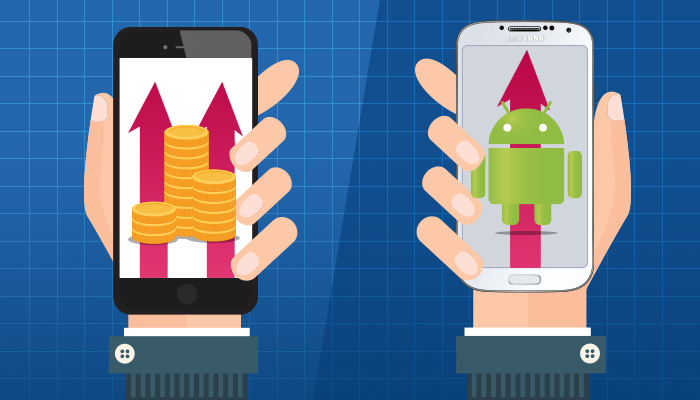 comScore: iPhone Sales Rise, Android Still Dominating OS Market Share
Analytics firm comScore is back with another report, this time analyzing smartphone subscriber shares for October 2014. The report, which was released on December 5, 2014, showed that smartphones now have a 73% penetration rate in the U.S. Over 176 million people in the United States owned smartphones during the three months ending in October 2014—a 2% increase from July of that year.
comScore's report showed that despite a small loss in market share, Apple was the stand out individual performer. [See Figure 1] "Apple ranked as the top smartphone manufacturer with 41.9 percent OEM market share" during the three months ending in October; this was followed by Samsung, with 29.3% OEM market share, and LG and Motorola ranking in third and fourth place respectively.
Apple's October sales numbers can primarily be attributed to the iPhone 6 and iPhone 6 Plus release back in September 2014. Apple stated that pre-orders for their new iPhone topped four million within 24 hours of the initial announcement, leading up to a total of 10 million new units sold during the first three days of release. With initial figures like these, it's expected that Apple would see a jump in OEM market share.
However, with its presence in more devices, Android still maintains its dominance in the smartphone platform market share. As Figure 2 above shows, the OS continued to hold more than half of the market, even almost gaining a full point while all other systems faltered. Apple's iOS maintained its second place position, while Microsoft and Blackberry saw slight changes in their shares.
Android's overall worldwide reach should also be taken into consideration. As reported by Kantar Worldpanel ComTech, some European and Asian countries are big proponents of Android as an operating device, with more users favoring it over iOS. As Figure 3 below shows, countries like Spain and Germany have more Android users, while China and Japan saw huge spikes in Android's market share over the past year.
Overall, as both platforms have their own merits, it once again boils down to the preferences of individual users. While clearly there are more Android users present, the rise in Apple sales show that iOS will remain a constant competitor to Android despite being exclusive to certain devices.

The Marketing Digest Writing Team provides the content you need to keep you well-informed on the latest developments and trends in the digital marketing industry.

Latest posts by Marketing Digest Writing Team (see all)
Comments
comments