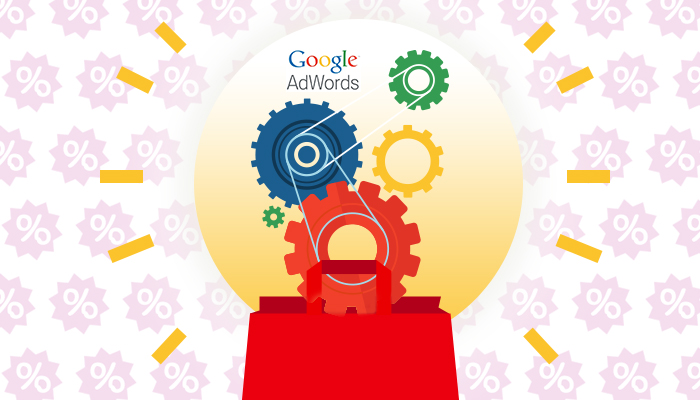 Google AdWords' New Shopping Campaigns Upgrade Tool Replaces Retiring PLAs
Google's Product Listing Ad Campaigns will give way to the new Shopping campaigns upgrade tool by the end of August this year, as announced by Eric Tholomé, Director of Product Management at Google Shopping. Many advertisers have already upgraded their PLAs into shopping campaigns but for those who have not, this is the upgrade tool they will have to switch to "in a matter of clicks." [See Figure 1]
Shopping campaigns was introduced to advertisers in late October 2013 in order to make it easier for advertisers to connect to their consumers and promote products on Google. It was first released as a new campaign type for PLAs, where advertisers were able to manage and bid on their products, report on performances, and find opportunities to grow traffic from Google. Its key benefits included:
Retail-centric way to manage products. It allowed advertisers to browse their product inventory directly in AdWords and create product groups for the items they want to bid on using attributes derived from the data feed. Custom labels were also introduced as a structured way to tag products.
Advanced reporting to measure product performance. It offered the ability to view performance data by product or attribute by enabling advertisers to filter and segment data, such as Google product category, product type, and custom labels.
Competitive data to size your opportunity. Shopping campaigns also provided insights into advertisers' competitive landscape to help them optimize and scale their PLAs. With the Product Groups tab, impression share columns, and bid simulator, advertisers were able to understand lost opportunities due to insufficient bids and budgets, and estimate the amount of impressions received based on bid adjustments.
According to Shanea King-Roberson, a Google Program Manager, they have received positive feedback from advertisers saying that "Shopping campaigns helped them save time organizing their inventory and discovering new opportunities to optimize and grow their traffic online." Given this, shopping campaigns became available to all advertisers around the world. It also added a bulk editing feature for product groups at scale.
Google is now encouraging all advertisers who haven't upgraded their PLAs yet to use the new upgrade tool before the month ends. They also mentioned a few reminders about campaign budgets, settings, and bids, as these must be customized to the advertiser's business needs.
Not all campaigns are compatible with this upgrade tool, as emphasized by Tholomé. Those who used AdWords labels or groupings in their product targeting or inventory filters must update their data feed with custom labels before using the upgrade tool.
Users will be able to access the upgrade tool and check which campaigns are eligible for upgrade in the Setting Tabs of their existing PLA campaigns.

The Marketing Digest Writing Team provides the content you need to keep you well-informed on the latest developments and trends in the digital marketing industry.

Latest posts by Marketing Digest Writing Team (see all)
Comments
comments