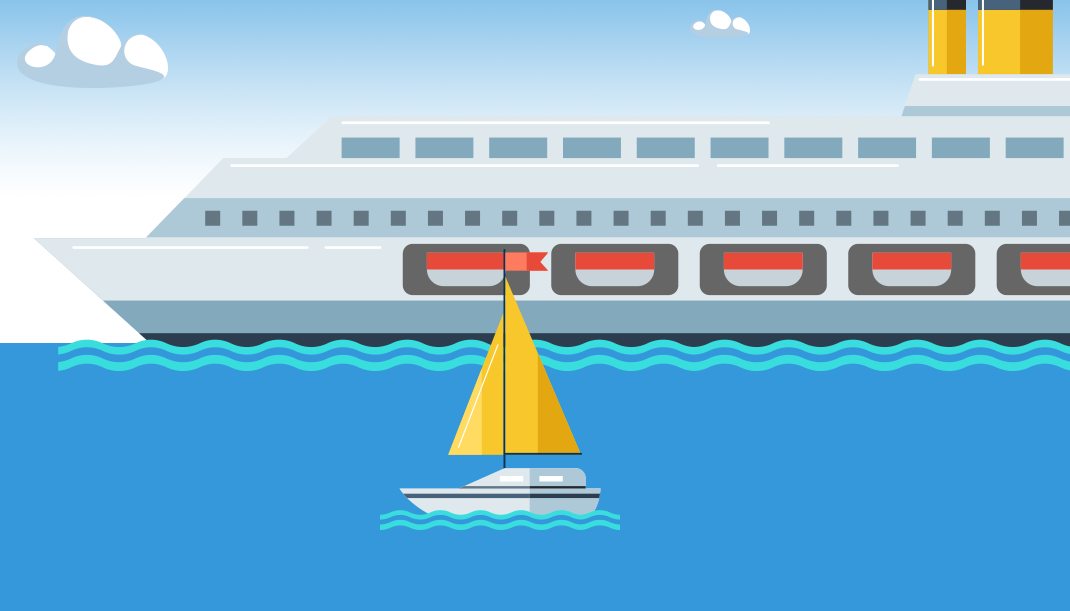 For most businesses advertising on the Web, the success of any pay-per-click (PPC) ad campaign is largely related to the size of the advertising budget. The more money in store to place bids, the more keywords can be targeted and the more ad displays are awarded. Not surprisingly, a good number of the world's biggest brands dominate the paid search market. Their often massive PPC budgets and routine campaign management strategies, after all, allow them to target numerous searchable keywords.
This observation may lead one to believe that smaller businesses have no chance of competing in the PPC arena. Fortunately for smaller businesses, this assumption simply isn't true. As reported in "From Keywords to Analytics: 5 MarketingSherpa PPC case studies," however, a specialty hotel in the Pacific Northwest could have had a successful PPC campaign were it not for overly broad keywords, the failure to test PPC ad text, and links that led visitors to the homepage instead of a customized landing page connected to the ad. The hotel's top brass subsequently learned from their mistakes, eventually recovered, and raked in over $16,000 in additional revenue in January 2015.
PPC news sources like Marketing Digest have always stressed that PPC can be of significant help to small business owners that are looking to keep in step with the Big Boys. But how is this possible?
As far as expert PPC insights go, a recurring advice is to make every dollar count. Fortunately, a PPC campaign allows a business owner to choose the specific timeslot to display ads, which is possible by simply focusing on peak or valley periods of the business during the day. Once this pattern has been determined, a campaign can now be segmented by day or by hour, depending on what works for the business.
Collective PPC intelligence can also help by finding out which keywords are proving to be the most profitable for competitors. This strategy involves typing a competitor's URL on the query box and clicking search, then laying down a list of the competitor's keywords, paying particular attention to those that match a user's intention. The keywords are then sorted out to determine which ones make sense for a specific campaign, after which those that make the cut are added to current ad groups or used to create new ones.
PPC works wonders if utilized properly. With vigilance and perseverance, any small business that mounts a solid PPC strategy can compete with larger competitors anywhere, anytime.

Megan Pearson is a hard-core online marketing consultant and evangelist. She is also passionate about design and fashion. Being part of Marketing Digest allows her to keep track of developments and innovation in the industry.

Latest posts by Megan Pearson (see all)
Comments
comments