The 50 Shades of White Hat, Black Hat and Grey Hat SEO
"Fifty shades" appears to be all the rage this month—whether its books, movies, or SEO. As we love to please our inquisitive and naughty readers, we've decided to pull up some articles about white, black, and grey hat SEO that will satisfy our readers' thirst for knowledge.
Let's be honest—performing search engine optimization for websites can be vaguely erotic. To succeed in SEO, you need to submit to Google, the ultimate dominatrix, and adhere to white hat SEO.
At the same time, if you want to gain an edge over your competitors, you need to employ the forbidden by dabbling in both black and grey hat SEO. Plus, keeping up with Google's ever-evolving algorithms provides more sexually-charged pain and torment than any kinky foreplay.
These five articles will give you a clearer look at the different techniques used by marketers to rank well on the SERPs. While we don't recommend that you try any of the more deceptive SEO techniques in your campaigns, a little forbidden knowledge never hurt anyone…right?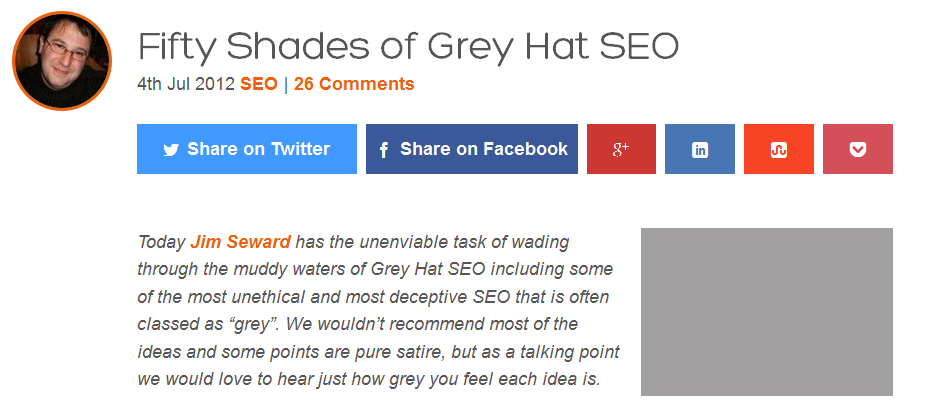 Torn between doing the right thing and settling on the easiest way to get to the top? In other words, are you considering both white hat and black hat SEO techniques in your online marketing? This article from Koozai (@Koozai) explores the dangerous, sexy world of grey hat SEO—including the "most unethical and most deceptive SEO that is often classed as grey".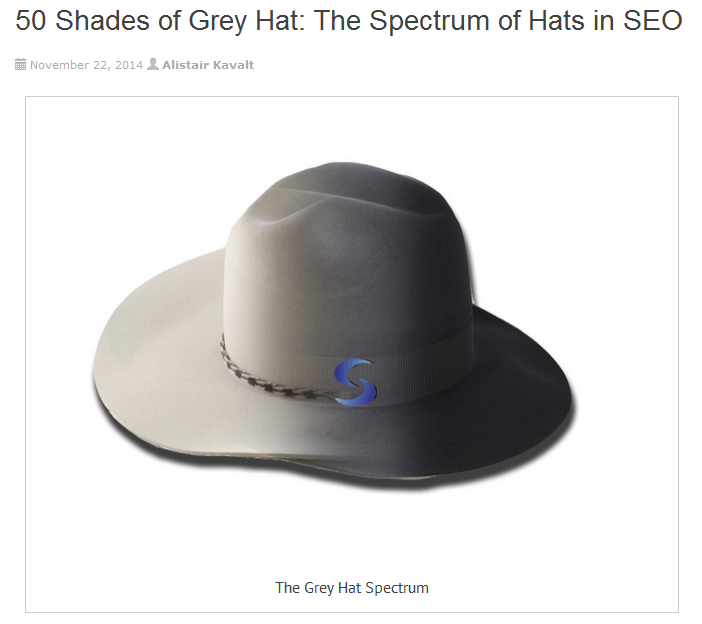 While some marketers think that all SEO techniques can be divided into white hat and black hat SEO, others believe that "white hat and black hat SEO do not exist; it's all grey hat". In this article from Sycosure (@Sycosure), Alistair Kavalt exposes the differences among white hat, black hat, and grey hat SEO techniques, as well as the striking overlapping qualities they possess.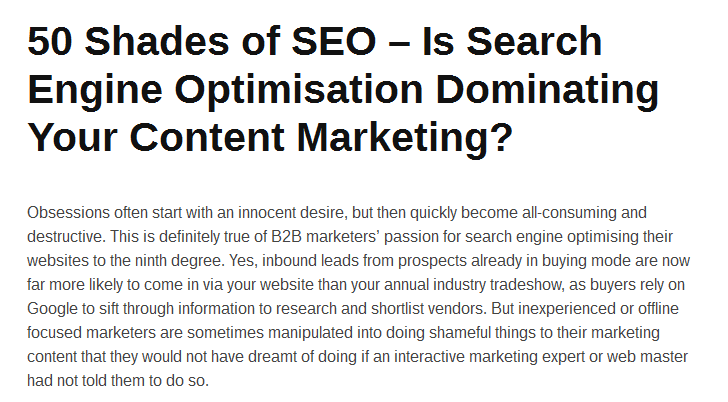 How do you ensure you're not sacrificing the quality of your content marketing in order to rank well on the SERPs? This blog article from All About Good Marketing (@YasmineTweets) explains why you shouldn't let your content be submissive to SEO, complete with insightful tips that will help you keep your content marketing in tip-top shape.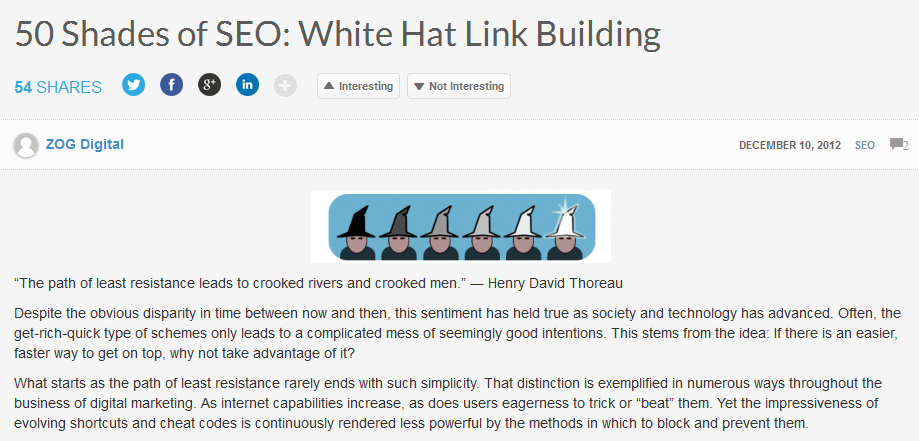 To improve the quality and relevance of its results, Google releases new algorithms and periodically tweaks them. These algorithms, including Panda and Penguin, target sites that use unethical SEO techniques, such as black hat and grey hat SEO. This article from Business 2 Community (@B2Community) gives tips on how to avoid forbidden techniques so your site wouldn't get spanked by Google.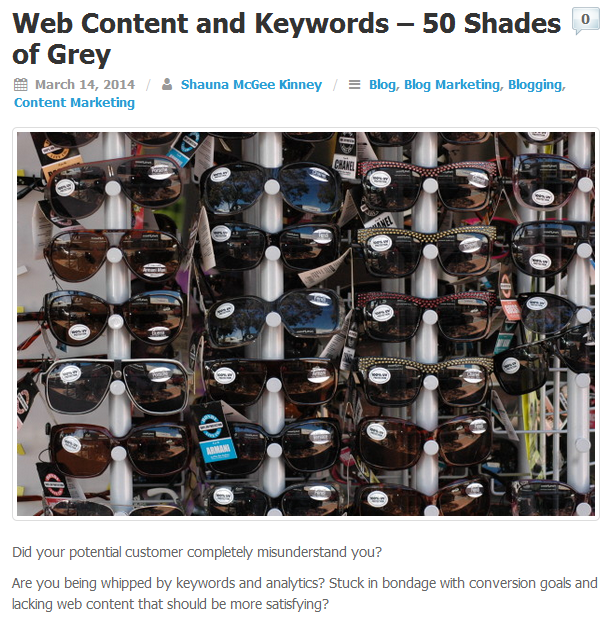 Complicated (and conflicting) content and keywords could cause potential customers to abandon your site forever. Do not let this happen! Integrity Marketing and Consulting has all of the most useful tips about web content and keywords to help your site achieve the attention it deserves.
Hope you enjoyed all these great articles and tips. Stay tuned for our next sizzling piece.

The Marketing Digest Writing Team provides the content you need to keep you well-informed on the latest developments and trends in the digital marketing industry.

Latest posts by Marketing Digest Writing Team (see all)
Comments
comments