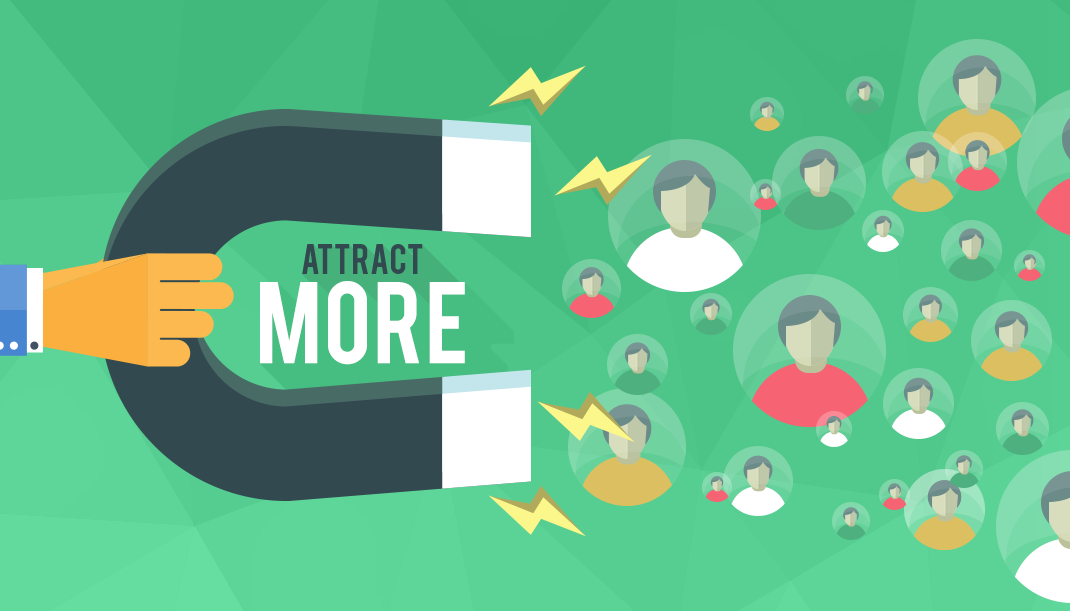 Ask any business owner or online marketer what they'd like most in the world, and they'll more than likely say "more customers". What's next on their wish list? To generate traffic to their website or landing page. Traffic is the lifeblood of all businesses today and you need to implement multiple strategies to bring new visitors to your website and keep current ones engaged with your content. Following are 5 top traffic generation tips that will do just that and you can use them today.
Facebook
80% of marketers are actively using Facebook to generate traffic. The easiest way to generate loyalty and engagement (you need both for traffic generation) on Facebook to share compelling (shareable) content via relevant news, tips, high-quality photos of your products or services, video demonstrations, etc., on your Facebook Business page. This needs to happen several times a week. It's also important to include links to a post specific landing page, a page on your website, a blog post, etc. You should also have a clear call to action on the page that makes it easy for visitors to click-through to your website.
When promoting a URL in your Facebook post or ads, be sure you use relevant web pages that have been designed for conversion. For instance, if you're promoting a new product, link visitors directly to the product's page and make it easy for visitors to buy. Don't send them to a generic homepage which will just end up frustrating them.
Facebook Ads are another highly effective way to generate traffic, appearing as large, clickable images in Facebook's News Feeds on mobile devices and desktop computers. These ads are optimized to drive more users to your site with special offers, exclusive content, etc.
Twitter
Building relationships on Twitter is essential if you want to build traffic, however, this will only happen if you've established a good, engaging Twitter community. Several strategies come into play, including creating a balance between your own unique, quality tweets and explicitly mentioning other users and tweets that don't. You can take it a step further by adding your own comments to the tweet to stimulate a rewarding conversation with your followers regarding the subject covered in the tweet or article link that you've included.
When it comes to Twitter, follow the 80/20 rule – have 80% of your tweets highlight the content of other users, and 20% promote your own content. Once your target audience and fellow Twitter users in your network become accustomed to you sharing worthwhile content sourced from your online community, they'll be more likely to interact with your own content when you tweet it.
Use hashtags in your tweets as well because tweets with hashtags get two times more engagement than tweets without hashtags. And the more engagement you tweets generate, the more visibility they'll get and the more clicks throughs your links will receive.
YouTube
Video is a necessity these days and YouTube is something marketers need to focus on. YouTube is an untapped traffic generation source that you should definitely take advantage of. The average person watches approximately 200 online videos a month. By including video content as an online marketing strategy, you'll be able to attract a substantial amount of website traffic.
The average person's attention span is less than 8 seconds online. What's troublesome is that a high bounce rate can hurt your website's SERP ranking. Worse, visitors who leave the platform after just a second or two are lost sales. So, what's the best way you can keep visitors engaged? Present them with relevant, interesting video. Just like content, the videos you use on YouTube, Facebook, Twitter, etc., Need to be good enough to be liked, commented on, shared, favorited to gain an SEO advantage. The more this takes place, the better the chances they'll rank high in both Google and YouTube.
Here are a few tips for generating traffic on YouTube.
Use the text overlays or the annotations feature with your URL.
Come up with a contest and direct visitors back to your website to enter.
Place your website URL in the first few characters of the description.
Create a teaser themed video, mentioning an intriguing article and direct them to your description for the link.
Blog
Companies that blog generate 55% more traffic so if you're not blogging already, it's time to start. Begin by generating regularly created, free, downloadable content. The key to getting the right kind of leads with free content is to create content that will attract your target audience base. It's a waste of time to capture just any old subscriber.  Focus on capturing relevant visitors who will want to learn more about your services or products.
There are a number of areas on a blog that can introduce targeted traffic to a call to action.  Examples include a free consultation, free trial, or a simple opt-in form for your mailing list. These sections include the header area, sidebar, on your about page, in the footer or the end of your blog posts,
Posting as a guest on a reputable site can increase traffic as well and help build your brand at the same time. It's important to note however that standards for guest blogging today aren't as laid back as they used to be, so using spammy tactics could lead to stiff penalties.
Networking
Social networking is must for businesses because it helps increase visibility and presents the opportunity to attract more visitors to your website, blog or landing pages. Social media sites like Facebook, Twitter and yes YouTube are an offshoot of sorts of your website and have become just as important.
Besides marketing to a region or worldwide, connecting with consumers locally has its advantages. People are frequently more prone to connect with a business if they're local and you'll have a chance to have a "face to face" meeting if that appeals to you. Also, building a reliable network locally can help establish quality connections that you can build on later.
Search Engine Optimization (SEO) is also a "must have" marketing strategy for businesses. Besides SEO increasing website traffic, it helps you establish a network for your business.
People are what make online marketing efforts successful. Achieving a specific goal, like traffic generation, takes consistent, proactive action with your target audience.  It's not enough to produce great content and wait for people to find it. The 5 tips listed here will help you get generate traffic and you can start using them right away.
If you do not want to do this all yourself, Reputation Media TV – a division of Circle Consulting Agency – has a traffic building service customized specifically for any business.
Check out the video below to see an example case study for traffic generation.
Daemon has owned two other businesses before this one and as a business owner he understands the struggles of trying to make ends meet while trying to gain a profit in what you are passionate about. His company offers small, and mid-sized business owners, a one stop shop to help complete their business model, offering services and strategies in the areas that most business owners do not focus on, marketing and advertising.
Latest posts by Daemon Rutledge (see all)
Comments
comments